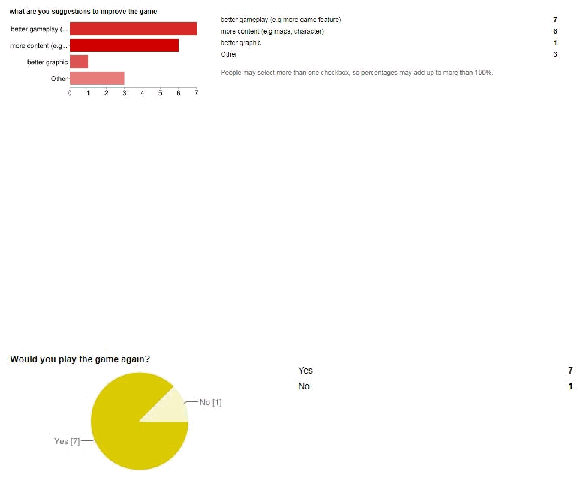 50% of the participant said the game is unique. When the researcher explored on what
makes the game is unique, all of them said that the gameplay is unique. One person who
chose other explains that it's because the game is based on Indonesian customs.
Figure 5.6 suggestion for the game
The researcher needs to know what are the participants want to make the game more
interesting and fun. Based on the test, the highest poll is better gameplay. This is
because that the game is still work in progress.
There's only one person who didn't want to play the game again. The researcher assume
that he didn't want to play again is because he was having difficulty with the game and
the gameplay is not yet fully working.